Strong Roots Consulting is a consulting firm (as you might have guessed from the name) that focuses on supporting non-profit organizations, initiatives, and other groups that aim for positive social change. The business is based in Saskatoon, Saskatchewan, Canada, and operates as a social enterprise: while structured as a for-profit business, we aim to create community benefit while making a living.
The business was founded by Brian Hoessler in 2012, who continues to act as the principal consultant. Strong Roots Consulting has collaborated with other local practitioners for specific projects, and has also hosted students from the University of Saskatchewan as part of placement or practicum requirements.
About Brian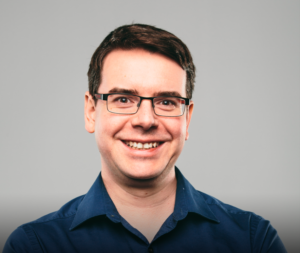 Brian Hoessler, Founder and Connector-in-Chief of Strong Roots Consulting, sees himself as a quiet changemaker. Or perhaps a pragmatic dreamer. Some days, it manifests more as a connected troublemaker. Regardless, the focus of Brian's work is on working within community with an emphasis on the non-profit, "for-impact", or "plural" sector – those groups and organizations, ranging from grassroots initiatives to major institutions and everything in between, that fit between the public and the private with the aim of benefiting individuals, families, and communities.
Growing up, Brian saw the potential of community in action in his hometown of Winnipeg, a city known for its volunteerism – best exemplified by the community response to the devestating "Flood of the Century" in 1997. Moving to southern Ontario for education, the experience of living in Toronto inspired an appreciation and understanding for how cities work (and fall short), the benefits and challenges of diversity, and the power that small groups of passionate individuals can wield to create change. He subsequently honed his knowledge and skills in qualitative and quantitative research methods, community engagement frameworks, and program evaluation approaches while completing his Masters of Arts in Community Psychology at Wilfrid Laurier University (Waterloo, Ontario). Together with work and volunteering opportunities throughout his education, these experiences provided Brian with a solid grounding on how research, program development, and evaluation can support and enhance efforts to improve community well-being.
Moving to Saskatoon in 2012, Brian decided to make the leap from working directly in the non-profit sector to independent consulting. Through Strong Roots Consulting, Brian has supported a diverse range of organizations working for social good in Saskatoon through projects focusing on research, stakeholder engagement, strategic planning, and evaluation. He continues to develop his skills through professional development in Developmental Evaluation, Systems Thinking, Complexity Theory, and Place-Based Approaches that can help non-profit organizations stay responsive to emerging trends and the community context. Brian is an active member in several professional associations, including the Canadian Evaluation Society, the American Evaluation Association, and the Society for Community Research and Action (Division 27 of the American Psychological Association).
Outside of work, Brian enjoys playing trombone in Saskatoon Community Bands, working on his photography skills, and volunteering as a board member for two Saskatoon-based non-profit organizations, Friends of the Broadway Theatre and The Princess Shop. He shares life with his other half, Carolyn, and their pug Gizmo.