Some great events happening this week in Saskatoon – though if you want to stay indoors with the weather (or if you're reading this in a place where "snow" and "cold" are four letter words), we've got you covered too with a couple of online evaluation-related events coming up.
Saskatoon events
The University of Saskatchewan is celebrating Indigenous Achievement Week this week, with multiple events on campus including an awards ceremony on Thursday afternoon (February 7th).
Also on February 7th, the Saskatoon Poverty Reduction Partnership is publicly releasing "12 Bold Ideas to Eliminate Poverty in Saskatoon" at Station 20 West, starting at 10am. Full disclosure: I have participated in some of the discussions and planning work around this document.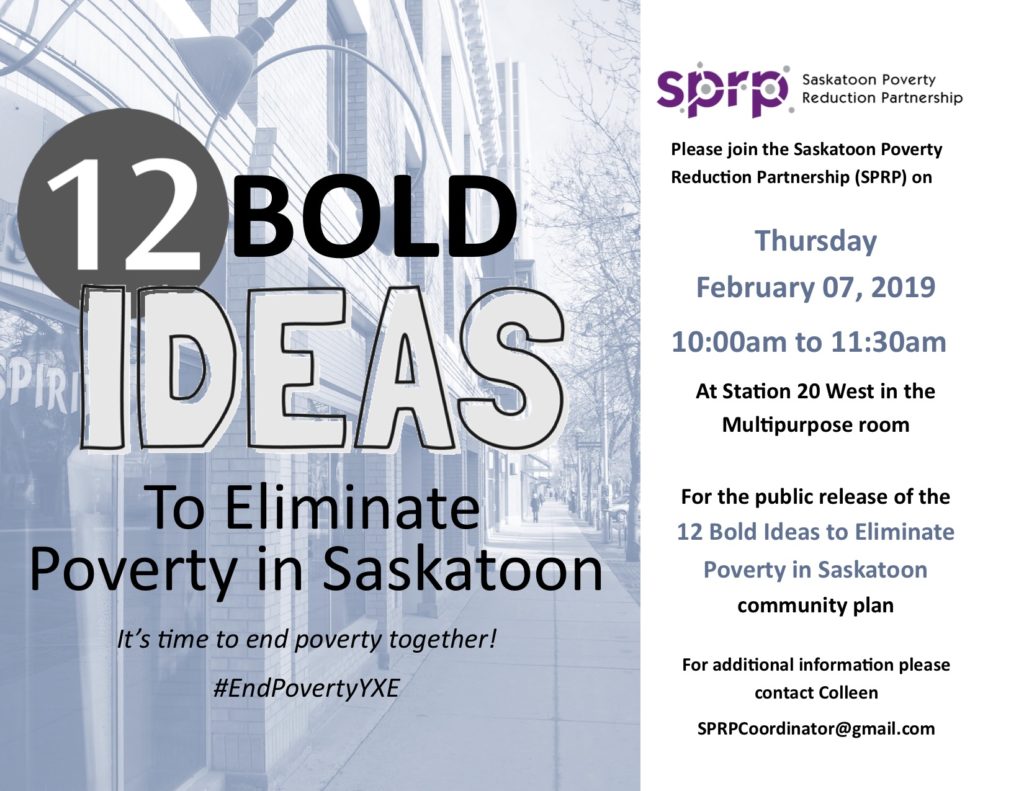 Interested in knowledge mobilization? KM in the AM is hosting a morning workshop February 11th on brave, honest conversations.
Reconciliation Saskatoon's Learning Committee is presenting a KAIROS blanket exercise – an interactive experience looking at Canadian history from an Indigenous viewpoint – on February 15th at Station 20 West.
Online events
SFU is hosting a free webinar on their Evaluation Certificate program on February 12 (which includes past Eval Cafe guest Kim van der Woerd as an instructor!)
Kylie Hutchison (another Eval Cafe alum!) will be leading a webinar on February 26 on hosting data parties.
Mark Cabaj and Galen MacLusky are hosting a Tamarack webinar on the Systems Change Evaluation Canvas on March 12.
Resource of the week
February is Black History Month, and the Centre for Social Innovation has a great annotated reading list for anyone interested in learning more about both the historic context and present day realities.